<!—- ShareThis BEGIN -—> <!—- ShareThis END -—>
RELATIONSHIPS


Adobe Stock Image
Relationships are what you make them. Whether we are introverts or extroverts, we need social interaction with other people one way or another. We need contact and connections, otherwise it can lead to a very lonely road in life. 
RELATIONSHIPS
We all want relationships and friendships that will help us grow and go through life. Some women want a partnership or love connection that is simmering hot. Some women would like to have someone they can simply just call and talk to. Perhaps you desire a partnership in which your partner is emotionally available but you are not. You cannot receive love if you are unwilling to give it. Some people compartmentalize their feelings and emotions. In order for a relationship to work, you and the other party need to put in the work together. A successful relationship is not one sided. Often times how you behave in one area of your life has the potential to trickle over into the other areas of your life. Be positive and consistent!

Adobe Stock Image
Family Matters - We all may have disagreements with a family member. Some of us may have that quirky relative that might be a little strange. Some of us may not get along with certain family members for whatever reason. However, family is family no matter what and if you are having any issues with yours...squash it. Life is too short for craziness. If you have been wronged, pray that you can forgive that person. If you've wronged someone, apologize for the transgression and keep it moving. Always walk in LOVE!

Psalm 133:1
1 How good and pleasant it is when God's people live together in unity!

Friendships - Whether you've known your friends for a day or for a lifetime, friendships require work from both sides. A friendship cannot flourish if only one person is giving and the other friend is always taking. The saying is true: "Some people come for a season or for a lifetime." Seasonal people teach you a lesson about life and help you grow into the person you are today. Lifetime people come with friendship lessons as well but are there for the long haul. If you still have friendships that span more then 10 years and you guys still get along and your friendships are still flourishing...count that as a blessing and cherish those.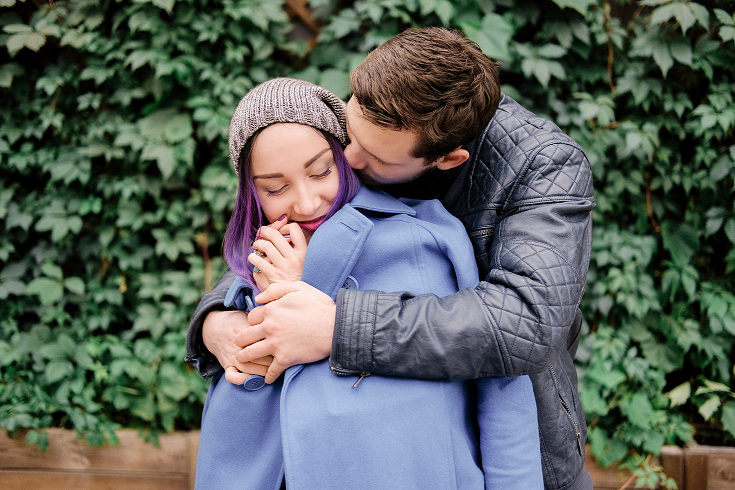 Adobe Stock Image
Romantically Speaking - Romance is a beautiful thing and we as women always aspire to meet that special person and live out our lives with them. From dating to relationships to marriage, we've all navigated those spectrums of our lives. 

Professional Connections - In life we need relationships outside of friends and family. We call those professional relationships. Having professional relationships and being a part of professional networks can give you leverage especially within your career field. You could one day find yourself pursuing a job or a business opportunity and having an arsenal of connections can help you get that job or help you build that business. Always support other entrepreneurs in their endeavors as well. You just never know when you may need that same support from your professional network.

CUTTING THE CORD IN RELATIONSHIPS
When boundaries are trampled, disrespect becomes the norm and relationships descend into toxicity, it may be time to cut the cord. Cord cutting is a reference to spiritual and physical bonds we have with living beings. It means to separate or distance yourself from a person. Throughout life's journey, we create cords with lovers, friends, spouses and even pets. Sometimes, relationships can be tested and if you feel as though the person on the other end of that cord is no longer meant to be in your life...DISCONNECT. If it is a family member, separate yourself from them and just deal with them from a distance. Always be cordial, just handle them differently. Again, DO NOT let anyone steal your joy. If they are joy thieves, cut them loose!

*For those going through a domestic violence situation please reach out to The National Domestic Violence Hotline. 
Click here for additional domestic violence resources.
You are in our thoughts and prayers here at LAC Destiny!